Size
US Size
Bust
Waist
Hips
Shoulder
Size
US Size
Bust
Waist
Hips
Shoulder
Size
UK Size
Bust
Waist
Hips
Shoulder
Size
UK Size
Bust
Waist
Hips
Shoulder
Size
EU Size
Bust
Waist
Hips
Shoulder
Size
UK Size
Bust
Waist
Hips
Shoulder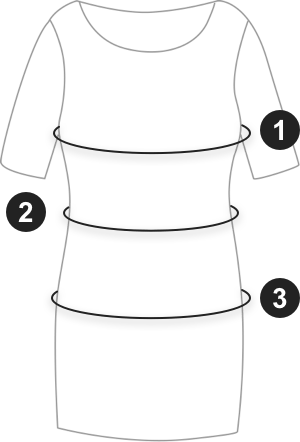 1. Bust
Wrap a measuring tape around the fullest part of your breasts, making sure to keep the tape parallel to the ground.

2. Waist
Make sure the measuring tape fits comfortably as you measure around the narrowest part of your natural waist.

3. Hips
Stand with your feet together, and measure around the widest part of your hips.